Struggle against the atrocities and undemocratic attitude of the management of V.H.N.Senthikumara Nadar College, Virudhunagar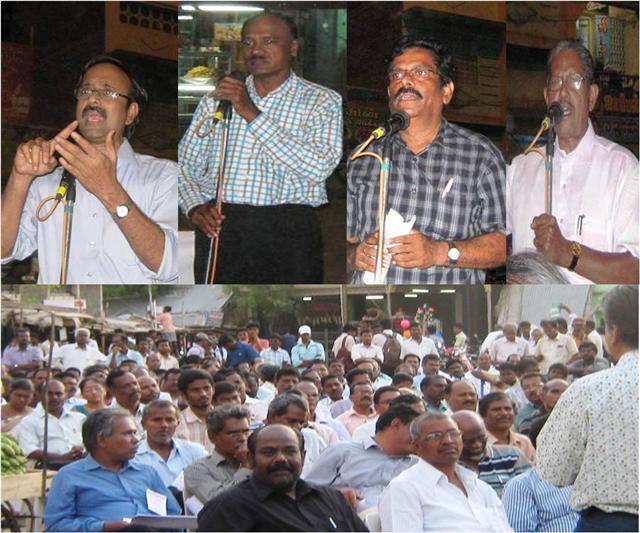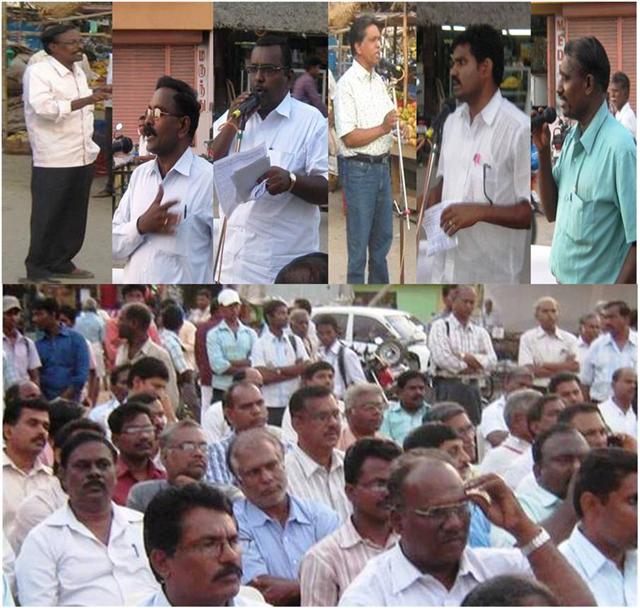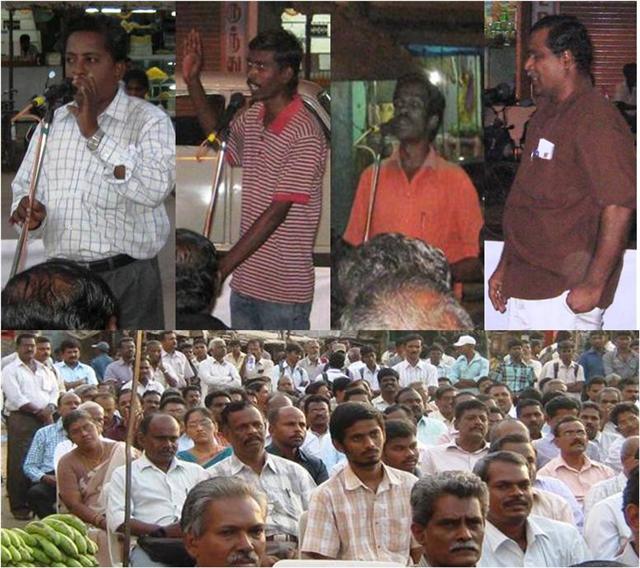 The management of VHNSN College is imposing autonomy without proper consultation of the stake holders, in particular the teachers. In violation of the guidelines of UGC, regarding the steps to be taken before the submission of the proposal to UGC, the management has submitted the proposal, that too after the last date for the submission of the proposal. The MUTA unit has proper discussions and made representations to the Principal and the management of the college and finally to UGC.
The management has taken vindictive action against the teachers in the MUTA unit, terrorizing them to resign from MUTA, serving memos to them at their houses in odd hours to the family members, giving pay cut without proper orders for attending valuation work under OD, availing restricted holiday and medical leave. The unit secretary Prof.P.Mutharasu was suspended from 15-06-2011, the day of reopening of the college, citing the reason that he has not handled the classes of another teacher who went on medical leave.
Movement on behalf of the Unit:
Since the day of the suspension of the Unit Secretary, the unit members hold demonstrations in front of the college gate wearing black badges and badges with the demands.
On 23-06-2011 a massive demonstration was organized at Desabandhu Maidhanam, Virudhunagar to condemn the atrocities and undemocractic attitude of the management.
Members of MUTA units from the colleges of Zone I and Zone II, students from Students Federation of India of various institutions, the office bearers of various fraternal organizations participated in the demonastration which was held for three hours in the evening.
The demonstration was chaired by Dr.N.Thenpandian, President, Zone II-MUTA. Dr.R.Murali, Joint General Secretary-MUTA, Prof.S.Kalyanaraman, Secretary, Zone II-MUTA, Dr.S.Thiagarajan, Zone II- MUTA, Bose Pandian (PGBOU), Ganesan (TNPGTA), Rajan (TNPTF), Valluvan (TNGTA), Murugesan (TIAS), Kannan (TNGEA), Murugesan (TNRGEA), Perumalsamy (BSNLEU), Mahalingam (AIIEA), Mariappan (SFI), Raja (DYFI), Sheriff (TANTSAC), Theni Vsanthan (JCTU) condemned the college management and stressed the withdrawal of punishments given to the teachers and demanded the management to stop the steps taken for getting autonomy.